SCCJ members, business partners, families and friends as well as the Swedish-Japanese community in Japan were invited to celebrate the Sweden National Day 2023 at two events jointly organized by SCCJ and Embassy of Sweden supported by 22 generous sponsor companies.
It was our honour to welcome approximately 850 guests at the public celebration on June 4th at the Embassy of Sweden.
Thank you Embassy of Sweden for co-hosting this event with us. SCCJ would like to thank all food & beverage suppliers who served guests throughout the day.  Our appreciation also goes to companies providing fun activities for all children attending.   
在日スウェーデン人やスウェーデン関連企業の社員、そのご家族及びご友人、そしてスウェーデンと日本のコミュニティに所属する人々がスウェーデン大使館に集まり、建国記念日を祝いました。本イベントはSCCJ(在日スウェーデン商工会議所)、在日スウェーデン大使館の他、22社の協賛企業の協力のもと、プログラムを実現することができました。
6月4日にスウェーデン大使館で行われた一般祝賀会では850名の方にご来場いただき、ステージでのパフォーマンスや展示をお楽しみいただきました。
スウェーデン大使館の皆様、本イベントを共催していただきありがとうございました。SCCJは、一日を通してお客様にサービスを提供された飲食業者の皆様に感謝いたします。 また、参加した子供たちにたくさんの楽しみを提供してくださった企業様にも感謝いたします。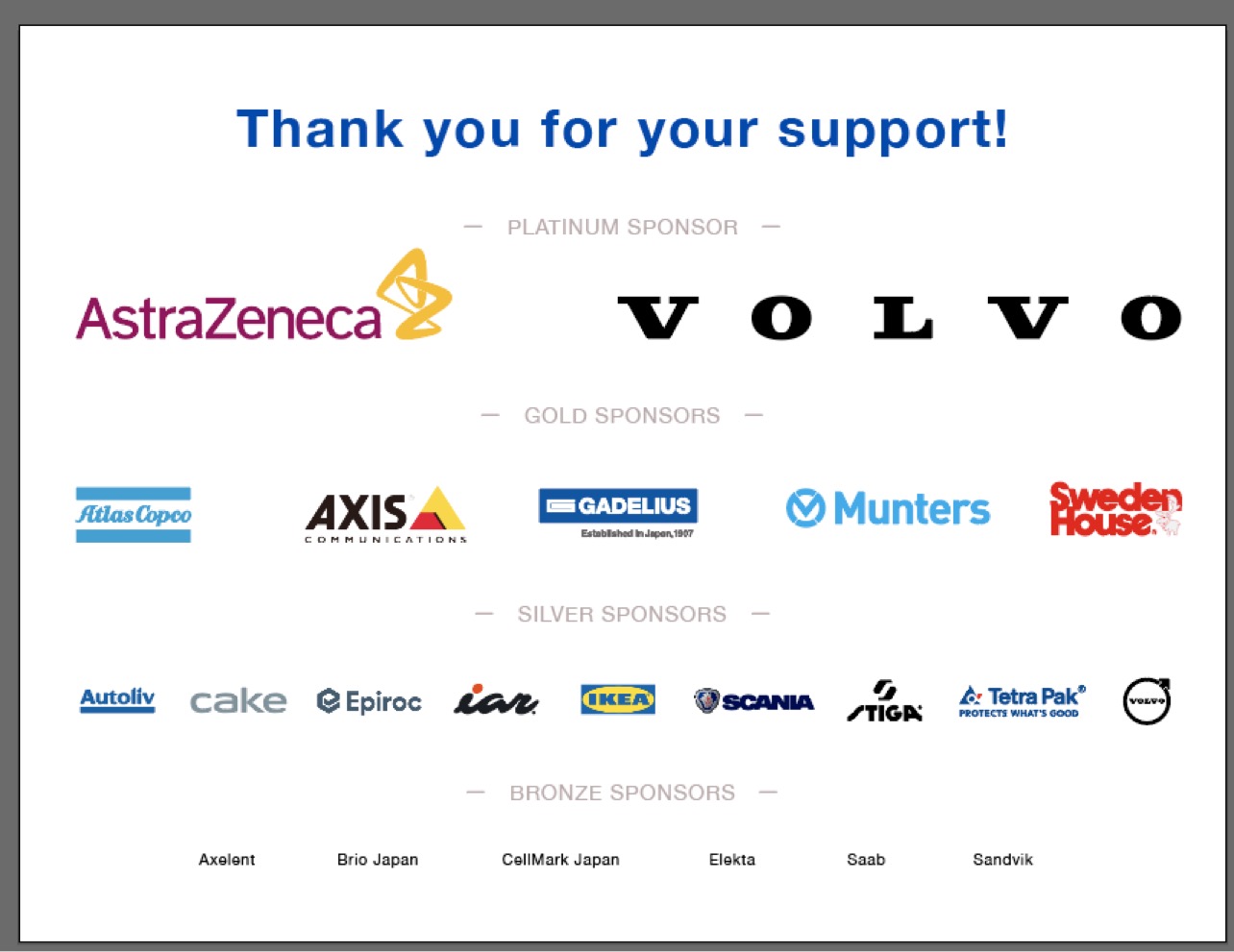 Sponsor Companies / スポンサー企業
photo credit : Hiromi Johansson/Embassy of Sweden Tokyo