About the SCCJ
About the SCCJ
Mission Statement
The SCCJ promotes Sweden-related business in Japan by supporting the Swedish business community and by creating a more favorable market environment for its Swedish, Japanese, and other member companies.
Our Motto:
By the Members, for the Members
The SCCJ is an independent, interest-based organization where activities are defined by the needs and expectations of the members.
While the chamber has a secretariat running the daily operations, much of our activities are planned and carried out in groups and committees run by the members.
The Swedish Chamber of Commerce and Industry in Japan (SCCJ) was established in 1992 to promote Sweden-related business in Japan. We actively support the Swedish business community by helping them build long-lasting business relationships in Japan and by advocating Swedish industry, technology and management culture. Through participation in the European Business Council in Japan and other channels, we also strive to improve the business environment for our member companies from Sweden, Japan and other countries by supporting deregulation and harmonization in the Japanese market.
A Dynamic Network
Business Networking – the Heart of Our Activities
Working closely with the Swedish Embassy, Invest Sweden and other Sweden-related organizations, we provide a forum where our member companies can extend their professional networks, discover new commercial opportunities and share information and key insights on all matters related to Sweden-Japan business. For individual members, the SCCJ is a valuable channel for networking and potential career opportunities.
To this end, we organize a variety of events throughout the year in which participants can both have fun and learn at the same time. For more information on our events, please click here.
For all companies
Interested in the Sweden-Japan business scene, the SCCJ offers extensive opportunities for interaction with a business community that includes some of the world's leading brands. Meet the key people, gain new insights and see new opportunities! And why not bring a customer along as well?
For Swedish companies,
Long-time players and newcomers alike, we offer excellent opportunities to deepen your knowledge of the Japanese market. Especially for newcomers, the SCCJ is a unique knowledge resource where you can learn the finer points of succeeding in Japan directly from the executives of established companies.
For Japanese companies
Looking to develop business with Swedish companies or even in Sweden, interacting directly with Swedish business people will enhance your understanding of Swedish business culture and the Swedish way of thinking – knowledge that can be decisive in business negotiations or marketing.Click here to learn more about our membership packages and their benefits. You can also join one of our events as a non-member. In either case, we promise you a good time and lots of valuable connections.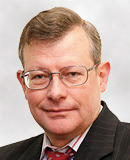 Chairman
Thomas Östergren
Greeting by the Chairman
Dear SCCJ Members,
It is a pleasure to write to you as the newly appointed Chairman of the SCCJ. I would like begin by thanking you all for your confidence, and by assuring you that I will do my utmost to bring value to your membership and help you tap the many business opportunities that exist in this vibrant market.
"Sweden" is a powerful brand in Japan that has many positive associations – innovation, environmental thinking, gender equality, work-life balance, to name a few. The SCCJ's fundamental task is to promote commerce between Japan and Sweden by leveraging this brand.
We have an important role to play. As a non-profit organization, we complement the functions of the Swedish Trade & Invest Council (Business Sweden) by providing a framework for networking and informal exchange of insights and experience, and by being a valuable community for support, inspiration and enjoyment for all of our members. We work in close cooperation with the Swedish Embassy and the related offices in various ways, thereby promoting the Swedish brand in business and cultural contexts.
Our motto is "by the members, for the members." We take pride in being easily accessible, and continuously organize a wide range of activities, business- related as well as social, to help you build and strengthen your network in Japan. Please keep an eye out for these events on our homepage and in our newsletter, and do join if you have the time. There are so many business opportunities out there for Swedish and Japanese companies to explore together. The SCCJ's job is to help you find them and grab them!
In closing, I would like to encourage you, Dear Member, to get in touch if you have feedback, ideas for events or website contents, or any questions about doing business in Japan. We are here for you, and look forward to receiving your suggestions for how we can support you better.
Kind regards,
Thomas Östergren, Chairman of the SCCJ
Board of Directors
Chairman
Thomas Östergren
Peter Höljö, Vice Chairman
Nobuhiro Asai, Vice Chairman
Takayuki Kimura
Cecilia Öberg Leiram
Magnus Råberg
Stefan Nilsson
Melina Kalandaridis
Elin Åhlund
Honorary Board Member
Ambassador Magnus Robach