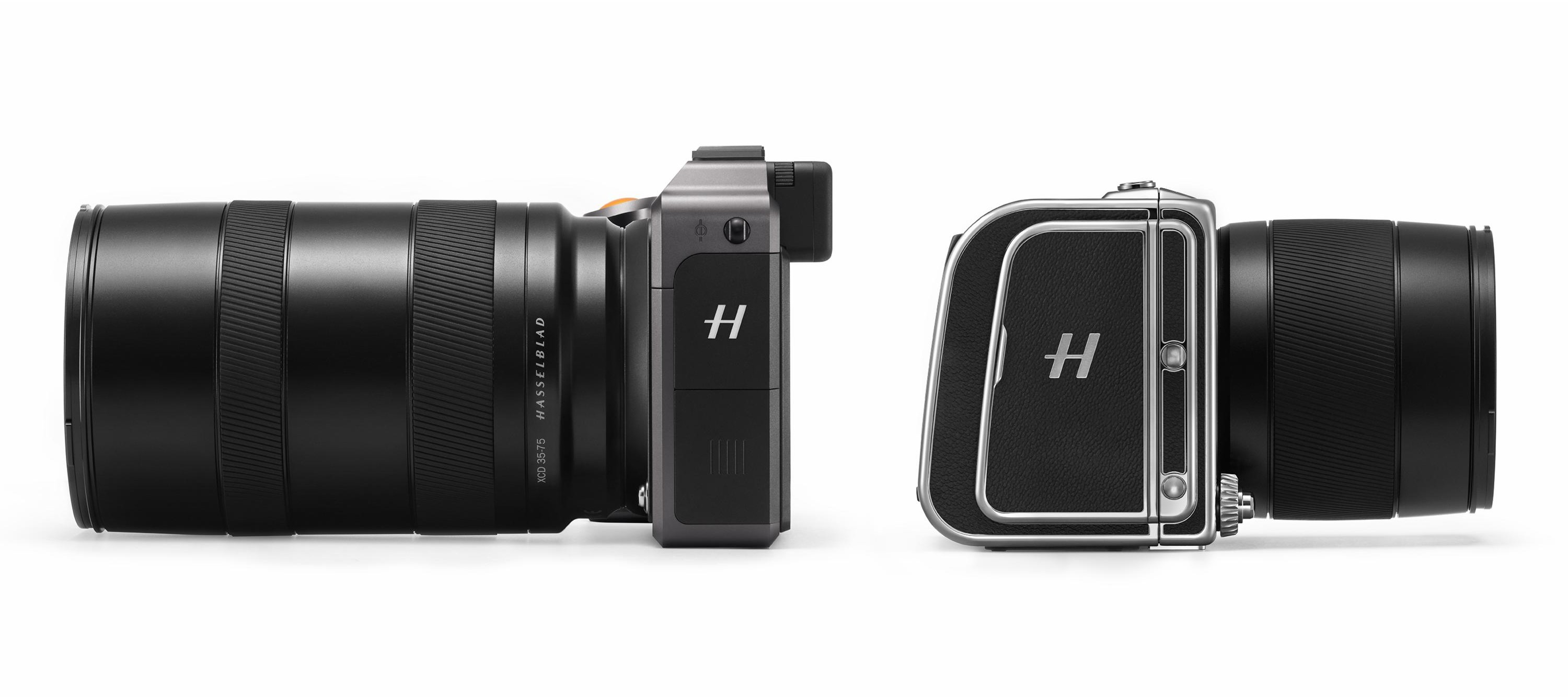 Member Introduction: HASSELBLAD - Shooting the Moon Through Time & Space
03 December 2019
| Written by

administrator
(日本語は英語の後に続きます)
It is no exaggeration to say that there is no other consumer hardware product besides the camera that weathers through what economists have dubbed the "creative destruction" cycle time after time. But despite its near two hundred years long history, Swedish camera manufacturer HASSELBLAD continues to revive, survive, and thrive within its market space; indeed, they have even outmaneuvered other camera makers that were once considered behemoths in the market. SCCJ visited HASSELBLAD Japan K.K. Country Manager Sonny Jiang at their office in Jingumae, Shibuya-ku, Tokyo to get a closer look at how they continue to shoot for the moon.
HASSELBLAD can trace its origins back to a small family-run trading company established in Gothenburg in 1841. It wasn't until a century later in World War II that they started manufacturing and distributing cameras—aerial surveillance cameras to be precise—after receiving orders directly from the Swedish government. Although the launching of HASSELBLAD's commercial camera business had to wait another few more years, by the 1950s, the company was already on its way in becoming a Swedish manufacturer par excellence. It was during this decade that their now iconic cube-like cameras—a design still replicated in their V System series today—were first rolled out. And during the subsequent decade, the incidents that catapulted the HASSELBLAD brand to worldwide fame also made history. In 1962, HASSELBLAD's cameras took the honor in becoming not only the first cameras to go out to space, but in 1969, they became the first cameras to travel to the moon, too.
"Our cameras are all cutting edge and state of the art in their categories. For example the X1D-50C, released in June 2016, was the world's first digital compact medium format mirrorless camera. And in June 2019, we released its next generation model—X1D II 50C—which has taken the already advanced features equipped in the X1D-50C to another level. People choose our products because our cameras' photo quality is second to none. I believe this is one of the reasons why professional photographers, such as Kazuki Nagayama and Koji Ueda, think very highly of our cameras. It's why our cameras are in the highest price bracket for each category, too. For example, our H6D400C MS, released in 2018, is probably the most expensive commercial camera on the market right now" explained Mr. Jiang.
When asked whether there are other reasons why their customers choose HASSALBLAD's cameras, Mr. Jiang provided the following response: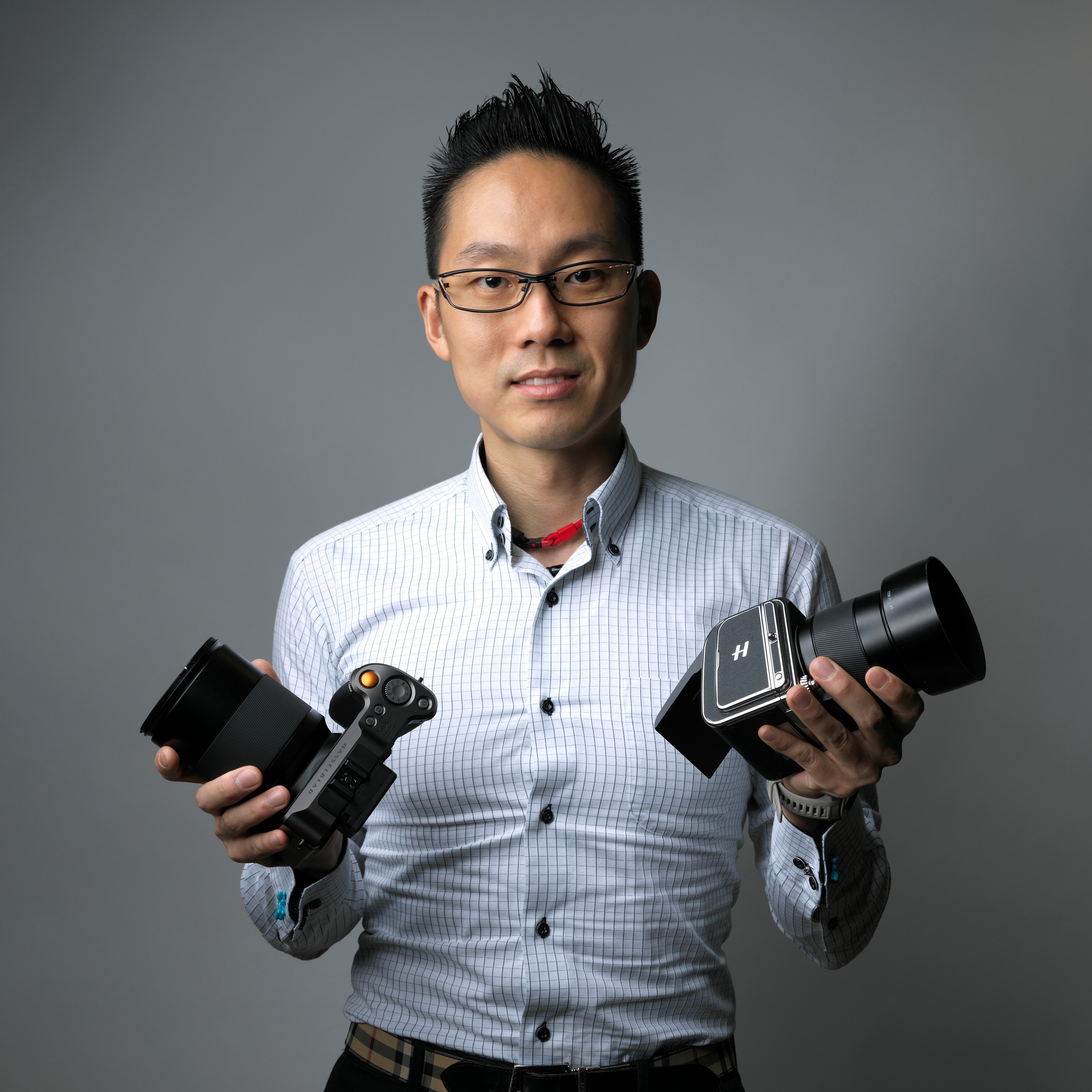 "Besides quality, a major reason why people are attracted to our cameras is the design. For example, our V System 907X camera body and CFV II 50C digital back—released this year—inherits the iconic cube-like shape synonymous with the HASSALBLAD brand for well over half a century. I think there are no other commercial cameras that are instantly recognizable, simply based on their shape and design".
But even for a time-honored camera brand like HASSALBLAD, changes are imperative to stay ahead of the competition. "In 2017, HASSALBLAD Japan K.K.'s parent company in Sweden was acquired by DJI—a Chinese tech company well known globally as a drone manufacturer. This change in ownership has impacted our business here in Japan. For example, prior to the acquisition, the Japan office's main responsibility was in executing the decisions made in Sweden. But now, the relationship has become more reciprocal. The headquarters in Sweden is more willing to reflect than before, insights that can only be garnered from Japan, in the developmental phase of new products back in Sweden".
When asked if there have been any other notable changes since 2017, Mr. Jiang made the following remark: "The relationship between HASSALBLAD Japan and its customers have become more reciprocal, too. For example, we expanded our showroom in November 2017. Now, not only can our customers experience a semi-professional photo-shooting session here, but they can also have a look at some of HASSALBLAD's classic cameras showcased in the display area. This is the only showroom directly managed by HASSALBLAD. We can interact with our customers visiting, not only from Japan, but from many other countries".
Because both HASSALBLAD and DJI are both privately held non-listed companies, Mr. Jiang said he cannot talk a lot about his company's future plans. Nonetheless, he shared with us the following insight: "We make some of the best cameras in the world. We have a long history, our brand is well respected by camera-users globally, and our cameras are all handmade in Sweden. Moreover, we are always striving to further innovate our product line up. This approach of ours will likely never change. Now, we are owned by a drone manufacturer. Drone's need to be equipped with cameras. This will no doubt add another edge to our brand identity. We hold a unique position in the commercial camera market. We can safely hope that our customers' demand for HASSALBLAD cameras will remain steadfast".
We would like to extend a warm welcome to HASSELBLAD Japan K.K. as a new member of SCCJ. You can find out more about them at: https://www.hasselblad.com/ja-jp/
---
経済学者が名付けた、いわゆる「創造的破壊」を何度も切り抜けてきた大衆向けハードウェアはカメラ以外にないと言っても過言ではない。しかし、200年近くの長い歴史があるにもかかわらず、スウェーデンのカメラメーカーハッセルブラッドはこの市場空間の中で復活し、生き延び、そして繁栄し続けている。、もちろん、この市場の中でかつては巨人と考えられていた他のカメラ―メーカーを打ち負かしてきたのだ。SCCJは渋谷区は神宮前にあるハッセルブラッド・ジャパン株式会社のエリア統括長を務めるSonny Jiang氏に話を聞き、彼らのカメラがどのように世界で初めて月に到達したかについて迫った。
ハッセルブラッドの起源は、ヨーテボリに1841年に設立された家族経営の小さな会社までさかのぼることができる。その100年後に世界第二次大戦が勃発する前から、この会社はスウェーデン政府から直接の注文を受けてカメラ(正確には空中査察カメラ)を製造・販売していた。ハッセルブラッドが商用カメラを作り始めるまでにはそこから更に後の話になるが、既に1950年代にはスウェーデンの卓越したカメラメーカーとして存在感を増しつつあった。この時期に、このメーカーを象徴する、さいころのような形をしたカメラが発売され、このデザインは歴史に刻まれたVシステムシリーズカメラに継承された。その後10年間で、八セルブラッドが歴史を作り、世界的な名声を高めた出来事があった。1962年、ハッセルブラッドのカメラは宇宙へ行った最初のカメラとなっただけでなく、1969年には月へ行った歴史上初のカメラとなる栄誉を得た。
「我々が作るカメラは最先端で最高水準の物です。例えば2016年の6月に発売されたX1D-50Cは世界初のミラーレス中判デジタルカメラでした。そして2019年6月にはこの後継モデルX1D II 50Cを発表し、前モデルに備わった高度な機能を次のレベルまで進化させました。お客様が我々の製品を選ぶのは、私たちのカメラで撮った写真の質が何物にも劣らないからです。この点が、長山一樹氏や上田晃司氏といったプロの写真家が我々のカメラをとても高く評価している理由の一つだと考えています。また、この点が我々のカメラが各カテゴリーで高価格帯に位置する理由でもあります。例えば2018年に発売されたH6D400C MSは恐らく現時点で市場で販売されている商用カメラとしては最も高価なものでしょう。」とJiang氏は説明する。
他に消費者がハッセルブラッドのカメラを選ぶ理由はあるかと尋ねると、Jiang氏は次のように答えた。「品質に加えて、我々のカメラが魅力的である大きな理由の一つにデザインがあります。今年発表されたV System 907Xのカメラ本体やCFV II 50Cデジタルバックは、半世紀以上にわたるハッセルブラッドのブランドを体現するあのさいころの形を受け継いでいます。このように形やデザインによってすぐにブランドが分かる商用カメラというのは他には無いのではないでしょうか。」
しかし、たとえハッセルブラッドのように由緒あるカメラブランドであっても、競争相手の先を行くための変化は避けられない。「最先端のデジタルテクノロジーにアクセスするために2017年、ローンのメーカーとして世界的に知られる中国のDJIと協業事業をスタートしました。この大きな変換により、ここ日本でのビジネスにも変化をもたらしました。例を挙げると、以前では本オフィスの主な仕事はスウェーデンで決定された事項を遂行することでした。しかし、今は関係性はより対等になり、より双方向のコミュニケーションがとられていると感じます。スウェーデンの本社は、ここ日本でのみ得られる貴重な意見をスウェーデンでの新製品の開発段階により多く反映したいと考えています。」
他に2017年以降感じた大きな変化はあるか尋ねると、Jiang氏からはこのような答えが返ってきた。「ハッセルブラッド・ジャパンとお客様との関係もより対等で双方向なものになりました。例えば、2017年11月に我々のショールームはより広くなりました。今では、お客様がここで本格的なポートレート撮影ができるだけでなく、ディスプレイエリアで展示されているハッセルブラッドのクラッシックなカメラを見ることができるのです。ここはハッセルブラッドが運営する唯一のショールームです。日本国内のお客様だけでなく、海外のお客様にも大勢お越しいただいており、多くの方とコミュニケーションをとることができています。」
ハッセルブラッドとDJIがともに非上場で非公開会社であることから、会社の将来についてあまり多く語ることはできないとJiang氏はいう。にもかかわらず、彼は次のように語ってくれた。「我々は世界で最高のカメラを作っています。ブランドには長い歴史があり、世界中のカメラユーザーからとても大切にされています。そしてすべてのカメラがスウェーデンで手作りされています。さらにいうと、私たちは常に更なる技術革新を行うよう心がけています。製品に対するこのアプローチは今後も変わることはないでしょう。現在、会社はドローンのメーカーと協業体制を敷いており、そのドローンにはカメラを装備することが必要です。この変化によって我々のブランドアイデンティティに新たな強みが加わることは間違いありません。今後も商用カメラ市場の中で、ブランドはユニークな立ち位置にあり続けます。お客様のハッセルブラッドのカメラに対する需要は決して変わることはないでしょう。」
ハッセルブラッド・ジャパン株式会社のSCCJ加盟を心より歓迎いたします。会社について詳しくはこちらよりご覧になれます。