(日本語は英語の後に続きます)
When a company is pitching its newest product or service, carefully choreographing the audio and visual effects can greatly sharpen its competitive edge. 
Edith Grove, a purveyor of audio-visual equipment and services, has helped companies articulate their sound and vision for almost 30 years.
SCCJ visited Edith Grove's head office in Koto-ku, Tokyo to learn more about the company and its business domains.
Edith Grove was established in 1992 by its founder and president Mr. Kei Kobayashi. Born in Tokyo in 1963, Mr. Kobayashi worked in the music industry for several years before starting Edith Grove with his close friends.
According to Mr. Kobayashi, the company's namesake is a famous street in the affluent Chelsea area of London. The Street - Edith Grove - was where the Rolling Stones' Mick Jagger and Keith Richards once resided.
"We called it Edith Grove because we wanted to be just like the Rolling Stones - the No.1 player in the industry with a decades long success story stated Mr. Kobayashi."
The company started out as a purveyor of audio equipment and services.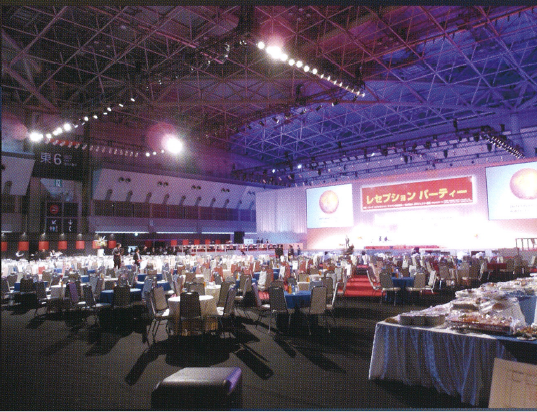 Today, their clients range from groups performing live music concerts to companies that require state-of-the-art sound systems. "We always strive to do more than just simply providing and setting up the equipment. We provide not only 'hard' skills but also 'soft' skills. We interact with our clients a lot to help them effectively articulate the 'experience' they want to create. This is to ensure that our clients have a good 'bond' with their audience and clients. As far as I know, we are the only company in the industry that provides this kind of full-range service" explained Mr. Kobayashi.
Perhaps this is why world-class musicians such as Ryoji Ikeda and Masakatsu Takagi continue to choose Edith Grove as one of their entourages.
This strong work ethic is what may have led them to successfully set-up its visual equipment and services business domain.
"We started providing visual equipment and services to our clients from about 13 years ago. Today, we deal with different kinds of seminars, conferences, and exhibitions. We have done large-scale events for the entertainment, fashion, and manufacturing industries. For example, helping foreign manufacturers promote their products at Tokyo Big Site. We have the know-how to provide project mapping, too. I think the demand for project mapping is increasing every year" explained Mr. Kobayashi.
According to Mr. Kobayashi, branching out its business domain into visual equipment and services was not a top down decision. In fact, it was an initiative that came from the bottom up.
Mr. Kobayashi exhorted that Edith Grove not only strives to maximize its employees' level of job satisfaction at a "materialistic" level, but also at a "mindfulness" or "self-actualization" level. "This is in accordance with our company's founding principles. If an employee wants to try something new, we can provide the necessary support" added Mr. Kobayashi. 

Overseas Sales manager Linnéa Wahlund is currently the only non-Japanese person working at Edith Grove. A native of Stockholm, Ms Wahlund joined the company in 2017. "I originally came to Japan to study Japanese. I did that for a few years. At the time, a Swedish friend of mine worked here at Edith Grove. But two years ago, she had to go back to Sweden. So I decided to take over her role" explained Ms. Wahlund.
As the only person proficient in English, Ms. Wahlund is usually the go-to person for Edith Grove's foreign clients.
"That doesn't mean my role here is limited. I get to deal with many different things. I think it's a nice challenge. It's a great way to learn the business and gain more experience. We have 30 people working at this office right now. It's the same for everyone else, too. We get to experience everything" added Ms. Wahlund.
One of the key reasons why Edith Grove became a SCCJ member was to better understand the Swedish way of work.
"We would like to learn more about the Swedish approach to work. Edith Grove values employee satisfaction. We place a lot of emphasis on promoting our employees' happiness. I think there are many things from the Swedish workstyle and Swedish culture that we can learn and incorporate here at Edith Grove" explained Mr. Kobayashi. 
Ms. Wahlund said she has already talked about the importance of fika with her coworkers.
As a famous line from a hit Rolling Stones song goes, "If you start it up" their learning experience may "never stop".
We would like to extend a warm welcome to Edith Grove as a new member of SCCJ. You can find more about Edith Grove here.
---
会社が新しい製品やサービスを売り込むとき、きちんと音響や視覚効果を演出することはその企業の競争力を高めるといわれている。
AV機器及びそのサービスを仕切るエディスグローヴは30年間にわたって企業のサウンド及びビジョンをまとめる手助けをしてきた。SCCJはこの度東京都は江東区にあるエディスグローヴの本社を訪ね、会社のことや事業ドメインについて話を聞いた。
エディスグローヴは1992年に現社長の小林敬氏によって設立された。1963年に東京で生まれた小林氏は、エディスグローヴを友人と立ち上げる前に音楽業界で数年間働いていた。小林氏によると、会社の名前はロンドンの裕福なチェルシーエリアにある有名な通りの名前にちなんでいる。その通りーエディスグローヴーは世界的に有名なバンド、ザ・ローリング・ストーンズのミック・ジャガーとキース・リチャーズが住んでいた場所だった。
「我々がエディスグローヴと名付けたのは、ザ・ローリング・ストーンズのように、何十年もの間成功をおさめ続ける、この業界で一番のプレーヤーになりたかったからです」
と小林氏は語る。
エディスグローヴは当初音響機器サービスを提供していた。現在、彼らの顧客はコンサートライブを開催するグループから最先端の音響システムを必要とする企業まで多岐にわたる。「我々はいつも、機器を提供し設置する以上の仕事を目指しています。ハード面の技術だけでなく、ソフト面の技術も提供できるのです。お客様が作り上げたいものを実現するお手伝いをするために、私たちは顧客と密にコミュニケーションをとります。こうすることでお客様は彼らの観客やゲストとよりよい"絆"を持つことができるのです。私が知る限り、この業界でこのようなフルレンジのサービスを提供しているのは我々だけでしょう」と小林氏は説明する。
ひょっとすると、このきめ細やかなサービスこそが、世界的に有名なミュージシャン池田亮司氏や高木正勝氏にエディスグローブの機器が支持される理由なのかもしれない。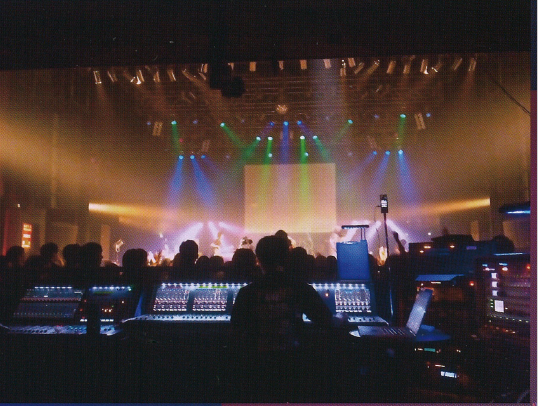 さらに、彼らの強い労働倫理が音響サービス事業の成功へとつながったのだろう。「我々は13年前から映像機器及びそのサービスの提供を開始しました。今日、私たちの事業はセミナー、会議、展示会などに対応しています。エンターテイメントやファッション、メーカーといった分野で大規模なイベントを開催したこともあります。例えば、東京ビッグサイトで海外メーカーの製品プロモーションに携わったりもしました。
さらにプロジェクトマッピングのノウハウもあります。毎年プロジェクトマッピングへの関心が高まっているように思います。」
小林氏によると、ビジネスの幅を音響機器から映像機器までに広げる決定はトップダウンによってなされたものではなかった。実際はボトムアップによる自発的なものだった。
エディスグローヴでは、従業員の満足度を物質的な面だけでなく、マインドフルネスや自己実現も含んだ、"従業員の物心両面の幸福の追求"を目指している、と小林氏は強調する。「これはこの会社の創立理念に沿ったものです。もし従業員の誰かが新しいことに挑戦したいと思ったら、私たちは必要なサポートを提供しています。」
海外セールスマネジャーのリネア・ワールン氏はこの会社で働くただ一人の外国人だ。ストックホルム出身の彼女は2017年に入社した。「もともと私は日本語を学ぶために来日し、数年間勉強しました。そのとき、スウェーデン人の友人がこの会社で働いていたのです。しかし2年前、彼女はスウェーデンに戻らなければならなくなりました。だから私は彼女の仕事を引き継ぐことにしたのです。」
社内の中で唯一英語が堪能な彼女は、エディスグローヴの外国の顧客たちの窓口になっている。「それは私の役割が限られているということではありません。私は様々なことに対応しています。これはとても良いチャレンジだと思います。これは事業のことを学びながら経験を積むのにとても良い方法です。今会社には30人の従業員が働いています。誰にとっても同じことで、皆様々な経験を積みながら成長していくのです。」とワールン氏は語る。
エディスグローヴがSCCJの会員になった大きな理由の一つが、スウェーデン流の働き方をよりよく理解するためだった。「私たちはもっとスウェーデンの働き方について知りたいと思っています。エディスグローヴでは従業員の満足度を大切にしており、彼らの幸福度を上げることに多くの重点を置いています。スウェーデンの働き方やライフスタイルの中から、私たちが学びそして会社の中に応用していけるものが沢山あると思います。」と小林氏は話す。
ワールン氏もすでに同僚にスウェーデンの文化の一つであるフィーカの重要性について話したそうだ。ローリングストーンズのヒット曲にある有名な歌詞にあるように、(従業員が)学ぶ意欲を高めているのなら、それは止まらないのだ。
エディスグローヴをSCCJの新メンバーとして心より歓迎いたします。エディスグローヴについて、詳しくは公式サイトでご覧いただけます。